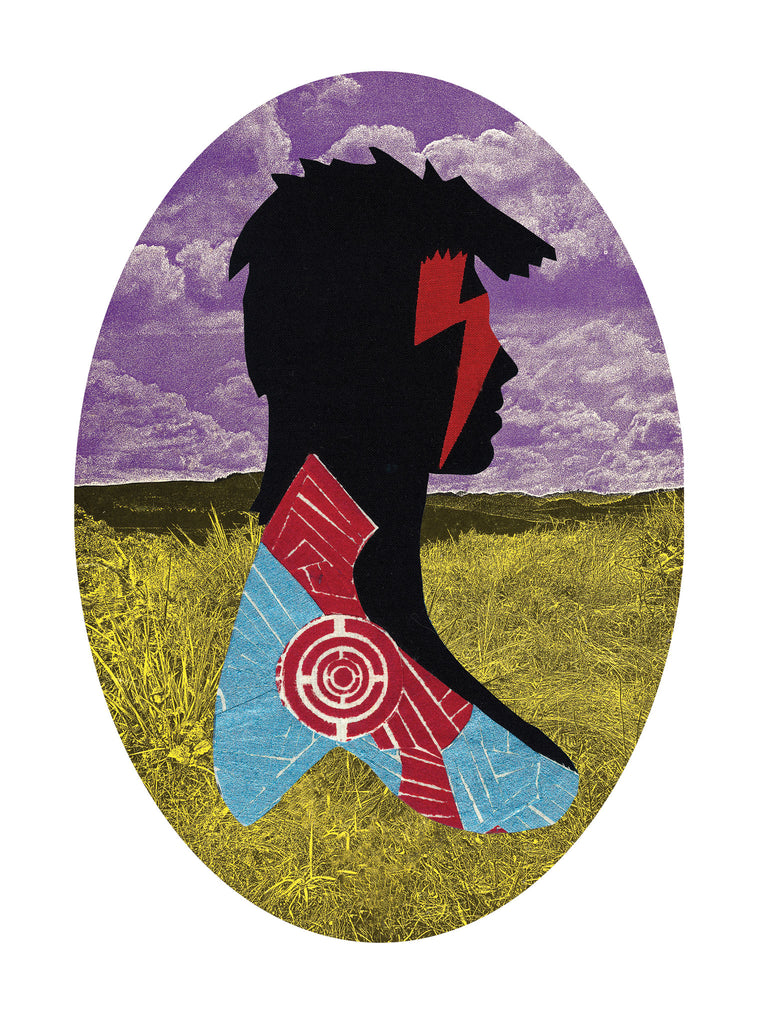 "If We Can Sparkle" Art Print
"If We Can Sparkle" Art Print
"If We Can Sparkle"
This is an archival-quality reproduction of an original 2016 textile collage, signed by the artist and printed on 100% Cotton Rag Paper with archival pigment inks. Part of a series that reimagines Victorian-era silhouette portraiture with modern subjects, the original textile collage featured new and reclaimed fabrics, hand stenciling and a vintage magazine image. 
Available in two sizes suitable for conventionally sized frames, 8" x 10" and 12" x 16"
The print has a white border (1/2-inch and 1-inch, respectively), giving it a matted look in the frame.
Quick links
Contact info
suki@sukibakerdesigns.com
Keep in touch! Sign up for my mailing list to get 1 or 2 emails per month about new work, events, and other excitement.